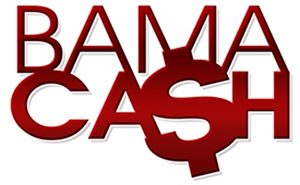 As a UA Faculty/Staff member you carry your Action Card with you wherever you go. If you also have a Bama Cash declining balance (debit) account on you card, you will enjoy the convenience of being able to make purchases at participating locations without having to carry cash in your pocket. To make it even more convenient, Bama Cash is now available through payroll deduction. Sign up now and select the amount to be deposited into your Bama Cash account monthly.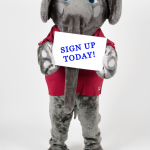 Signing up is easy and you can manage the deduction online at your convenience.
Log into your

myBama

account

Click on the

"Employee"

Tab

Click on

"Employees Services"

(under Bama Self-Service module on the right-hand side of the screen)

Click on

"Benefits and Deductions"

Click on the

"Action Card" option

Click on the

"Add a New Benefit" button
Enter an amount under the "Pay Period Amount"

for the monthly payroll deduction/Bama Cash deposit amount

*

NOTE

 (to cancel payroll deduction – click on "

Update

"

link and change amount to $0.00)

"Submit Changes".

Your request will automatically process. The

"Benefit or Deduction as of date"

on the screen will let you know your deduction will process on the next Bama Cash payroll

deduction after that date. Until that time, you may continue to add, change or delete without affecting your payroll deduction.

(See

The University of Alabama Payroll Schedules

listed above for

specific dates.)

Biweekly employees will be deducted once a month on the first pay period of each month.
For questions, please contact the Action Card office at 205-348-2288.