Tips for Depositing with eAccounts: 
1.) If you are being redirected back to the home page before completing the transaction, please make sure your browser is up-to-date or possibly try using a different browser.  
2.) Make sure all Address Info matches what your financial institution (bank or credit card company) has on file.
*Might be your permanent Home address or Current one*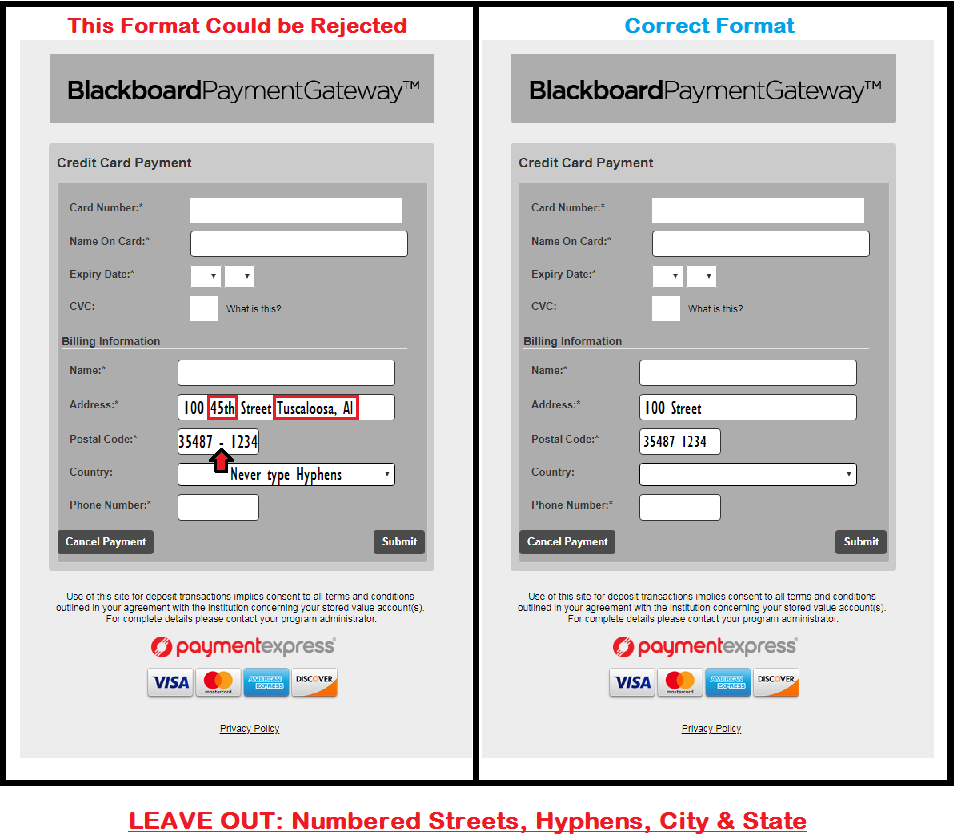 Example 1:
If the address on your bank or credit card statement is:
Address: 100 Main Ave Apt 2
Tuscaloosa, Al 35487
You will need to type:
Address: 100 Main Ave Apt 2 (If deposit rejects, remove apartment #)
Postal Code: 35487
Example 2:
If the address on your bank or credit card statement is:
Address: 100 45th Street
Tuscaloosa, Al 35487-1234
You will need to type:
Address: 100 Street (leave the "45th" out)
Postal Code: 35487 1234
(If applicable, leave the Hyphen out)*
*Refer to banking information for your postal code Type (5 Digit vs 9 Digit)*